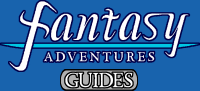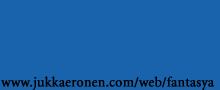 ---




LucasFilm/LucasArts
ADVENTURE GAME COLLECTOR'S GUIDE


---
List of LucasFilm Games/LucasArts adventure game English releases till 1995.
Included in the list are variations, like different cover art/screenshots in back of box/size of box/type of box and disk/CD-versions, but not all platforms if the box and includements are the same or nearly the same (f.ex. game data and disk label printings are not regarded here).

I've also included foreign language releases (regarding box or ingame) like Japanese, Israeli- and German-versions,
that I've found out about. But since it's hard to get even info about those releases, many listings of them are missing here.

If you know any alternative versions of Lucas adventure games/posters/ads/magazines etc. that aren't listed here,
please mail me. I also buy these games and anything related to LucasFilm/LucasArts adventures, so offer them to me.
I already have the ones that have links, though some of them might also be missing items or are not in good condition, so offer anything. Also offer f.ex. the Japanese FM-Towns releases to me.


Tällä sivulla on listattuna LucasFilmin/LucasArtsin seikkailupelit eri julkaisuversioineen vuoteen 1995 asti.
Eri julkaisuversioissa on otettu huomioon eri kansitaiteilla tai eri kokoisissa / erilaisissa koteloissa julkaistut pelit ja korppu-/CD-versiot; ei kuitenkaan kaikkia eri konemerkkien julkaisuja mikäli kotelo ja sisältö on täysin tai lähes täysin sama (esim. jos erona vain laitemerkkimerkintä/-tarra kotelossa/disketeissä. Pelin datainformaatiotakaan ei ole otettu huomioon).

Englanninkielisten julkaisujen lisäksi listassa on ulkomaisia julkaisuja kuten esim. Japani, Israel, Saksa,
ym. versioita (koskien koteloa tai itse pelin kieltä).
Kyseisistä julkaisuista on vain vaikea saada tietoa, joten niiden listauksia puuttuu paljon.
Jos tiedät jonkun version mitä ei täällä ole mainittu, laittaisitko sähköpostia.

Linkillä varustetut pelit löytyvät kokoelmastani. Tarjoa minulle näistä puuttuvia pelejä/julisteita/mainoksia/lehtiä jne. Myös joistain kokoelmani peleistä saattaa puuttua yksittäisiä tavaroita (kuten Loom Audio CD),
joten tarjoa mitä vain sinulta löytyy. Tarjoa myös esim. niitä japanilaisia FM-Towns-versioita, saksalaisia ja israelilaisia jne.


---
ADVENTURE GAMES:

---
HINT BOOKS:

---
ADVENTURER-MAGAZINES AND CATALOGS:

| | | | |
| --- | --- | --- | --- |
| Title | Issue | Release | Year |
| LucasFilm Games | | LucasFilm | 1989 |
| Adventurer # 1 | (Volume One, Number One - Fall 1990) | LucasFilm | 1990 |
| Adventurer # 2 | (Number 2 - Spring 1991) | LucasArts | 1991 |
| Adventurer # 3 | (Number 3 - Fall 1991) | LucasArts | 1991 |
| Adventurer # 4 | (Number 4 - Spring 1992) | LucasArts | 1992 |
| Adventurer # 5 | (Number 5 - Fall 1992) | LucasArts | 1992 |
| Adventurer # 6 | (Number 6 - Spring 1993) | LucasArts | 1993 |
| Adventurer # 7 | (Number 7 - Winter 1994) | LucasArts | 1994 |
| Adventurer # 8 | (Number 8 - Summer 1994) | LucasArts | 1994 |
| Adventurer # 9 | (Number 9 - Winter 1994/95) | LucasArts | 1994/95 |
| Adventurer #10 | (Number 10 - Summer 1995) | LucasArts | 1995 |
| Adventurer #11 | (Number 11 - Winter 1995) | LucasArts | 1995 |
| Adventurer #12 | (Number 12 - Summer 1996) | LucasArts | 1996 |
| ?? Adventurer #13 ?? | | LucasArts | 199? |
| Adventurer #14 | (Number 14 - Winter 1996) | LucasArts | 1996 |
---
SOUNDTRACK CDs:

Title
Release
Year
Loom Limited Edition Compact Disc
(Audio CD)
LucasFilm
199?
Full Throttle Original Mini-Soundtrack
(Audio CD)
LucasArts
1994
The Dig Soundtrack & CD-ROM Demo
(Audio+Data CD)
LucasArts/Angel Records
1996
---
POSTERS:
---
JAPANESE FM-TOWNS RELEASES:

| | | | | |
| --- | --- | --- | --- | --- |
| Title | Version | Platform | Release | Year |
| Indiana Jones and the Last Crusade | (Plastic Case) | FM-Towns | LucasFilm | 1990 |
| Indiana Jones and the Fate of Atlantis | (Plastic Case) | FM-Towns | LucasArts | 1993 |
| Loom | (Plastic Case) | FM-Towns | LucasFilm | 1990 |
| Zak McKracken | (Plastic Case, VGA) | FM-Towns | LucasFilm | 1990 |
| Zak McKracken | (Plastic Case, VGA, Back Screenshot Variation) | FM-Towns | LucasFilm | 1990 |
| The Secret of Monkey Island | (Plastic Case) | FM-Towns | LucasArts | 1992 |
| Monkey Island 2: LeChuck's Revenge | (Plastic Case) | FM-Towns | LucasArts | 1993 |
---
OTHER JAPANESE RELEASES:
| | | | | |
| --- | --- | --- | --- | --- |
| Title | Version | Platform | Release | Year |
| Labyrinth | (Plastic Case) | MSX | LucasFilm | 198? |
| Labyrinth | (Plastic Case) | PC-88 | LucasFilm | 198? |
| Maniac Mansion | (Clear Plastic Case) | Famicom | LucasFilm/Jaleco | 1988 |
| Maniac Mansion | (One-piece Box) | Nintendo Entertainment System | LucasFilm/Jaleco | 1990 |
| Loom | (CD-Case) | PC Engine | LucasFilm | 1992 |
| Loom | (CD-Case) | Turbo Grafx | LucasArts | 1992 |
| The Secret of Monkey Island | (CD-Case) | Sega Mega CD | LucasFilm | 1993 |
| The Dig | | PC-88 | LucasArts | 199? |
---
MISCELLANEOUS FOREIGN RELEASES:
| | | | |
| --- | --- | --- | --- |
| Title | Version | Release | Year |
| Labyrinth | (Small Plastic Case, 5.25", German/French) | Activision/LucasFilm | 1986 |
| Zak McKracken | (German, One-piece Box) | LucasFilm | 1988 |
| Indiana Jones and the Last Crusade | (Chinese, Soft-World, Plastic Case) | LucasFilm | 19?? |
| Loom | (Israel) | LucasFilm | 199? |
| The Secret of Monkey Island | (German, Two-piece Box) | LucasFilm | 199? |
| The Secret of Monkey Island | ("Missing Corner Piece"-variation) | LucasFilm | 1992 |
| Monkey Island 2: LeChuck's Revenge | (German, CD, Two-piece Box, Yellow Border) | LucasArts | 1992 |
| Monkey Island 2: LeChuck's Revenge | (Two-piece Box, Yellow Blank Border) | LucasArts | 1992 |
---