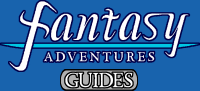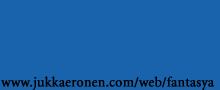 ---


COLLECTOR'S GUIDE




PAGE 1, 2, 3, 4, 5
HINT BOOKS

---
Sierra's Adventure Games Chronological List / Series List / Other Games & Progs / Hint Books / Catalogs.

List of all Hint Books for Sierra adventure and role-playing games till 1993.
If you know any alternative versions of Sierra adventure/rpg Hint Books
that aren't listed here, please mail me.
I also buy these so offer these Hint Books and games to me.
I have the ones that have links, though some of them might also be missing items so offer anything.


Sierran seikkailupelit aikajärjestyksessä / sarjoittain / muut pelit & ohjelmat / Hint Bookit / katalogit.

Tälle sivulle pyrin listaamaan Sierran seikkailu- ja roolipelien vihjekirjat eli Hint Bookit
eri julkaisuversioineen 1993 asti. Linkillä varustetut vihjekirjat löytyvät kokoelmastani.
Tarjoa minulle näitä vihjekirjoja ja pelejäkin. Myös joistain jo kokoelmassani olevista
kirjasista/peleistä saattaa puuttua yksittäisiä tavaroita, joten tarjoa mitä vain löytyy.


---
HINT BOOKS (1985-1993):
---