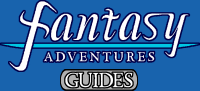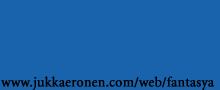 ---


FANTASY GAME COLLECTOR'S GUIDE


---
List of SSI (Strategic Simulations Inc.) fantasy games till 1996, and SSI catalogs 1980-1996.
Included in the list are variations regarding box type, but not all platforms if the box and includements are the same or
nearly the same (f.ex. platform sticker on box front, game data and disk label printings are not regarded here).
AD&D-games by SSI are listed here.

If you know any alternative versions of SSI fantasy games or SSI catalogs that aren't listed here, please mail me.
I also buy these so offer these games, catalogs, and other SSI-stuff like posters/cloths/caps etc. to me.
I already have the ones that have links, though some of them might also be missing items so offer anything.
I also need pictures of many SSI catalogs so please please contact if you have any to share.


Tällä sivulla on listattuna SSI:n (Strategic Simulations Inc.) fantasiapelit
eri julkaisuversioineen vuoteen 1996 asti, ja SSI-katalogit 1980-1996.
Eri julkaisuversioissa on otettu huomioon erilaisissa koteloissa julkaistut versiot; ei kuitenkaan kaikkia
eri konemerkkien julkaisuja mikäli kotelo ja sisältö on täysin tai lähes täysin sama (esim. jos erona vain
laitemerkkimerkintä/-tarra kotelossa/disketeissä. Pelin datainformaatiotakaan ei ole otettu huomioon).
SSI:n AD&D-pelit on listattuna täällä erikseen.

Linkillä varustetut pelit löytyvät kokoelmastani.
Tarjoa minulle näistä puuttuvia pelejä, SSI-katalogeja ja muuta asiaan liittyvää kuten julisteita/paitoja/lippiksiä jne.
Myös joistain kokoelmani peleistä saattaa puuttua yksittäisiä tavaroita, joten tarjoa mitä vain sinulta löytyy.
Mikäli sinulla on SSI-katalogien pelkkiä kansikuviakin, niin laittaisitko sähköpostia.


---
SSI FANTASY GAMES, 1981-89:

---
SSI FANTASY GAMES RELEASED BY U.S. GOLD (ALL AMERICAN SOFTWARE):

| | | |
| --- | --- | --- |
| Title | Version | Year |
| Questron | (Flat Plastic Case, C64) | 198? |
| Gemstone Warrior | (Flat Plastic Case, C64) | 1984 |
---
SSI FANTASY GAMES RELEASED BY ECP (AUSTRALIAN):
| | | |
| --- | --- | --- |
| Title | Version | Year |
| Questron II | (ECP, Clamshell) | 198? |
| Phantasie II | (ECP, Clamshell) | 198? |
| Phantasie III | (ECP, Clamshell) | 198? |
| Wizard's Crown | (ECP, Clamshell) | 198? |
| The Eternal Dagger - A Wizard's Crown Adventure | (ECP, Clamshell) | 198? |
| Demon's Winter | (ECP, Clamshell) | 198? |
---
SSI FANTASY GAMES, 1990-96:
Title
Version
Year
Legends of Valour
SSI
(Big Box)
1992
Prophecy of the Shadow
SSI
(Big Box)
1992
The Summoning
SSI
(Big Box)
1992
Veil of Darkness
SSI
(Big Box)
1993
World of Aden: Thunderscape
SSI
(Big Box)
1995
World of Aden: Entomorph - Plague of the Darkfall
SSI
(Big Box)
1995
Phantasie Bonus Edition
SSI/WizardWorks
(Large One-piece Box)
1990
---
SSI FANTASY GAME HINT/CLUE BOOKS:

| | |
| --- | --- |
| Title | Year |
| Realms of Darkness - Hint Book | 1987 |
| Legends of Valour - Clue Book | 1992 |
| Prophecy of the Shadow - Clue Book | 1992 |
| The Summoning - Clue Book | 1992 |
| Veil of Darkness - Clue Book | 1993 |
| World of Aden: Thunderscape - Clue Book | 1995 |
---
SSI CATALOGS 1980-1996:

---
INSIDE SSI - MAGAZINES 1987-19??:

Lehden nimi
Year
Inside SSI - Volume 1, Issue 1 - Spring 1987
1987
Inside SSI - Volume 1, Issue 2 - Summer 1987
1987
Inside SSI - Volume 1, Issue 3 - Winter 1987
1988
Inside SSI - Volume 2, Issue 1 - Spring 1988
1988
---