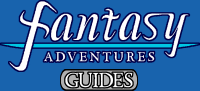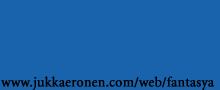 ---


Finnish Computer Games
COLLECTOR'S GUIDE


---

List of Finnish computer game releases from the 1980s.
Only games that are in Finnish and made by Finnish are listed, not English ones.
Included in the list are disk/cassette variations.

If you know any alternative versions of Finnish games that aren't listed here, please mail me.
I also buy these so offer these games to me. I already have the ones that have links,
though some of them might also be missing items so offer anything.



---




















SUOMI-PELIT:
| | | | |
| --- | --- | --- | --- |
| Pelin nimi | Versio | Julkaisija | Vuosi |
| Huppeli | (PC, 3.5") | Alko Oy / ? | 19?? |
| Afrikan tähti | (C64, 5.25") | AmerSoft | 198? |
| Afrikan tähti | (?? C64, cassette ??) | AmerSoft | 198? |
| Halleyn komeetta | (C64, cassette) | Amersoft | 1985 |
| RahaRuhtinas | (C64, 5.25") | AmerSoft | 1984 |
| RahaRuhtinas | (C64, cassette) | AmerSoft | 1984 |
| Tsapp! | (C64, cassette) | Amersoft | 1985 |
| Uuno Turhapuro muuttaa maalle | (C64, cassette) | AmerSoft | 1986 |
| Uuno Turhapuro muuttaa maalle | (C64, 5.25") | AmerSoft | 1986 |
| Yleisurheilu | (C64, cassette) | AmerSoft | 198? |
| Yleisurheilu | (Vic-20, cassette) | AmerSoft | 198? |
| Nero 2000 | (C64, cassette) | Bio Syntax Method Oy | 198? |
| Nero 2000 | (C64, 5.25") | Bio Syntax Method Oy | 198? |
| Nero 2000 | (PC, ?) | Bio Syntax Method Oy | 198? |
| Liikennepeli | (C64, ?) | Radarsoft | 198? |
| Painterboy | (C64, 5.25") | Chart Top Design/Tikkurila | 1986 |
| Painterboy | (C64, cassette) | Chart Top Design/Tikkurila | 1986 |
| Aikaetsivä | (C64, ?) | Triosoft | 198? |
| Kultakuume | (Spectrum, cassette) | Triosoft | 1986 |
| Talvisota | (MSX, cassette) | Triosoft | 198? |
| Tietomestari | (Vic-20, cassette) | Weilin+Göös, Ivan Berg Software | 198? |
| Tietomestari | (?? Vic-20, 5.25" ??) | Weilin+Göös, Ivan Berg Software | 198? |
---