I've created fantasy and Science-Fiction movies which have been shown on Finland's YLE TV1 and featured on international film festivals (f.ex. Dragon*Con 2009, Worldcon 75), and the music Soundtracks have been played on YLE Radio 1.
---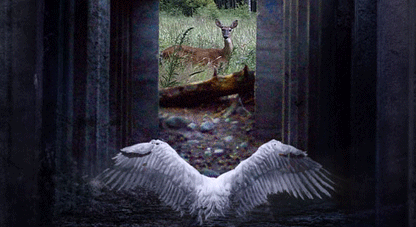 Soulweaver (Sielunkehrääjä, 2017) is a poetic Finnish post-apocalyptic science fiction film of epic proportions. It is set in future Finland following the years 2839 – 3153. Cities of Earth are in ruins. Man is no more. New species have evolved. These are the last days of once flourishing blue Earth when an alien vessel arrives in the proximity of Earth…
Multi-art exhibition will be held at world's greatest Sci-Fi convention Worldcon 75 in Helsinki, Messukeskus August 9th–13th 2017. Warmly welcome!
Here is an MP4 link to the Final 2017 Trailer, Style A (2:46, 75 MB) if the video above doesn't show up:
http://www.jukkaeronen.com/soulweaver/videos/soulweaver_trailer_a_2017w.mp4
More news on this and the film premiere coming this summer – stay tuned with this blog and like the official Facebook page!
Soulweaver is a mythological and dream-like journey to apocalyptic visions of past and future Earth. The fabric of reality, memories and dreams intertwine in the last days of our once flourishing planet. Man has destroyed himself and most of the planet. The surviving nature, animals and new species are living in the shadow of ruins and dying Earth; trying to make it in harmony. Something otherworldly is in the air.

The film took 8 years to make with no-budget. It is a labor of love and devotion towards nature, biodiversity, animals, art, space and science fiction. It is also a testament of resilience on never giving up on a vision and art even when phasing many challenges and difficulties in the process of making something you believe in.
Here are all the topics (stills, music, illustrations etc.) based on this movie and its world at this blog.
---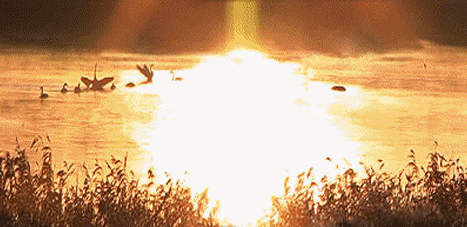 Springbringer: Songs from the World of New Nature (2009) is a poetic, dream-like music fantasy movie. It is an encaptivating journey to the world of New Nature which is full of wonders, swans, animals, spirits, beings and changing seasons. The movie was filmed in south of Finland, Hanko.
The film got 2nd place in the documentary category at Dragon*Con 2009 International Short Film Festival and it was broadcast on YLE TV1 on Easter 2010.
Here are topics (illustrations, music, etc.) based on this movie and its fantasy world at this blog.