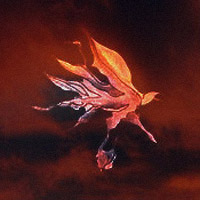 Theme music for our upcoming Sci-Fi platform computer game RoboScorp. Epic slow ambient/trance with symphonic elements:
This is a 2020 remix of my electronic ambient/hard trance medley from 1999: "The Fall / The River" that originally appeared in the album "Psychic*: Belief" (2000). This new rendition has a 1980s/1990s nostalgia style mixed with a modern sound and feel, suitable for the retro and epic movie-like feel of the game. I've always loved classical music and you can probably hear the influence and the way it combines in my electronic, ambient and trance songs too.
The song image cover depicts a flying alien plant from outer space. I see the eerie voice at the beginning (first heard at 0:11) and through the song as the sounds of a robotic eagle flying through an underworld metal and concrete labyrinth, trying to find its way back to the surface. Finally, the Sun starts to reflect from it's metallic feathers…
As of 2020, I'm working on many projects, my own music, retro computer games (f.ex. a fantasy platform adventure!) and a rare book about my grandmother's childhood in the 1930s Caribbean as an utopian settler. More about these later. Feel free to contact and mail!
*Psychic of Synchronic was my music artist name in the 1990s and early 2000s.