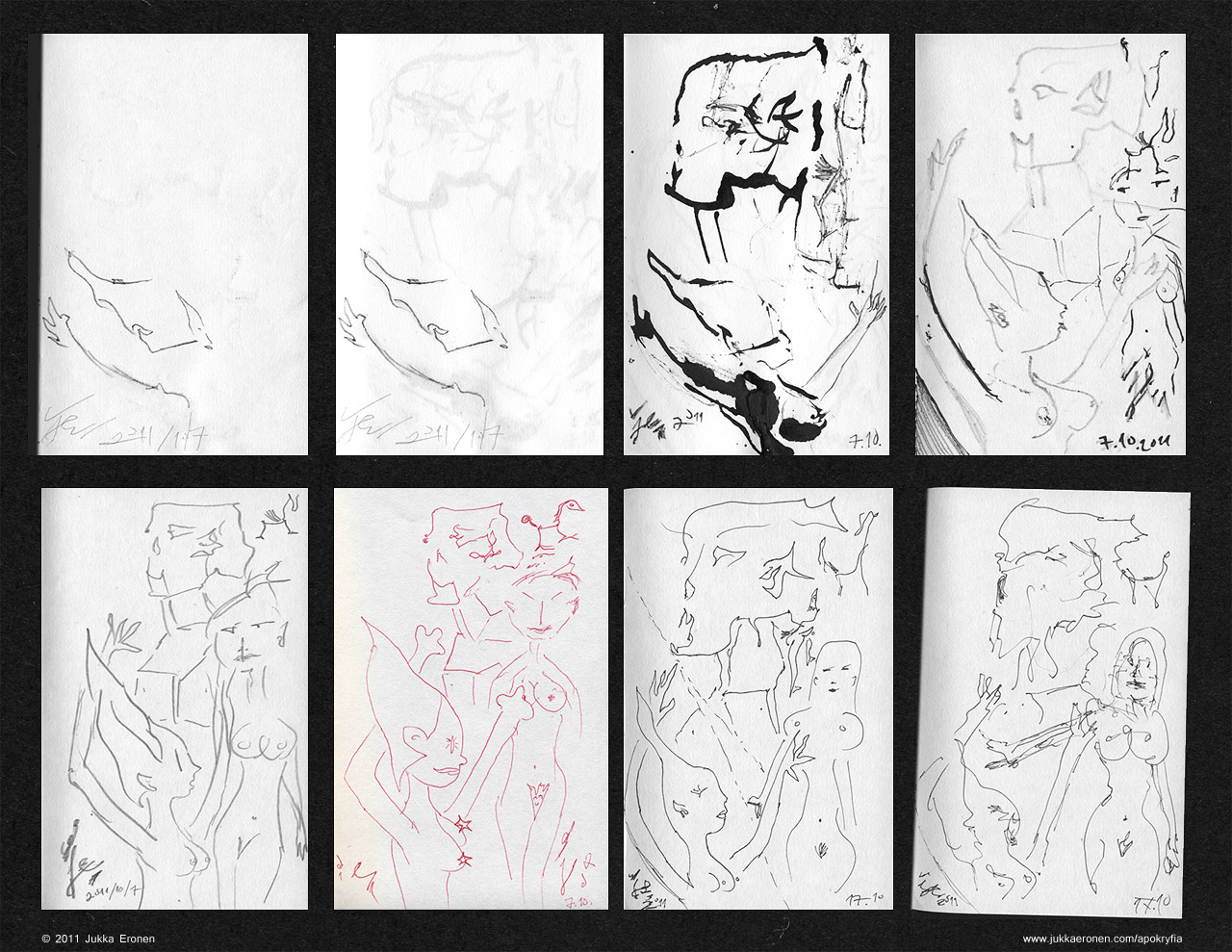 9 panel series sketch art Dancer (2011) from the Apokryfia book #8 Theta. Pencil, 10×15 cm *9.
Featuring two changing women, a skeleton head in the background and a shape-shifting generic animal – one of my reoccurring motifs.
Woman (Venus

♀

) of Symbol Land makes a metamorphic appearance in the 6th panel.