A series called Sepia.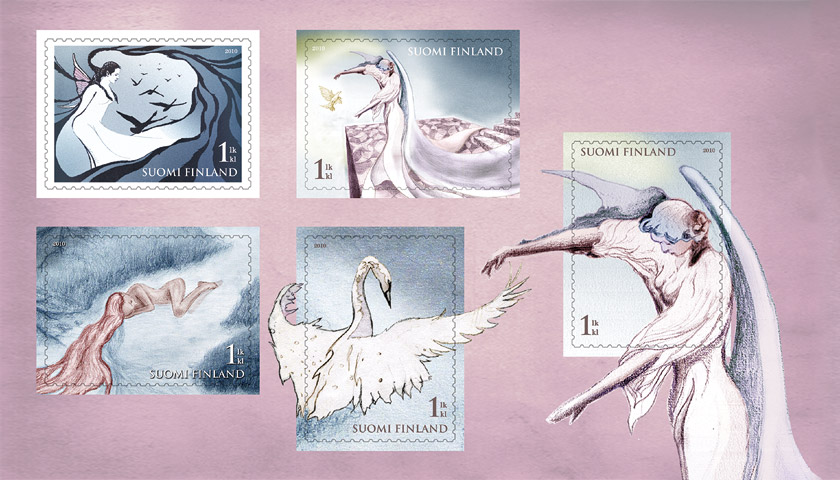 Angels.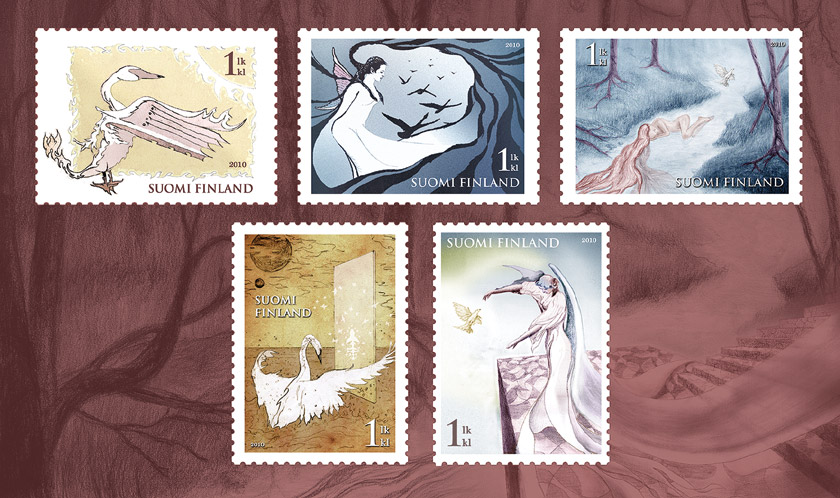 Encounters in Spring.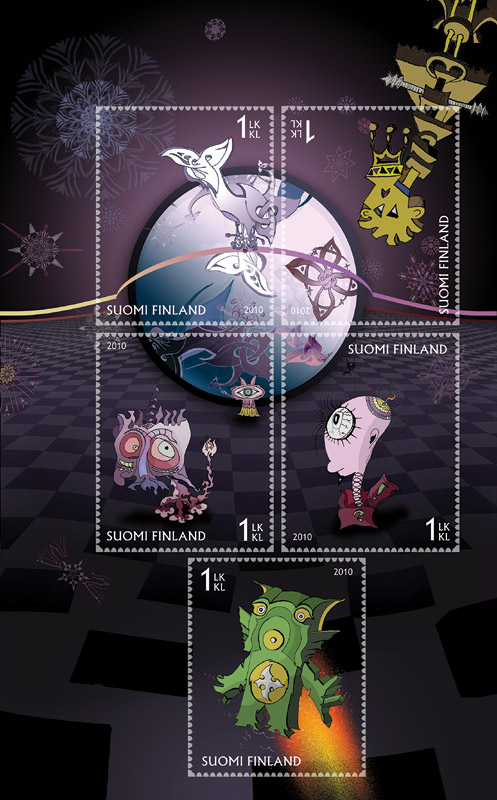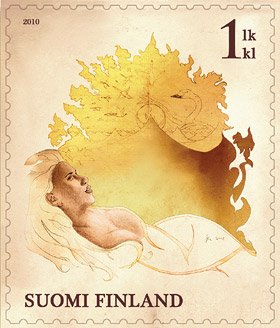 Flapsticks and Wind of the Sand.
I participated in a competition organized by Posti in 2009. I chose suitable works from my etchings, comic books and pen and pencil drawings. Some of the works were originally in black and white so I colorized them on computer. I also united the color schemes to match the pictures in a given stamp sheet.