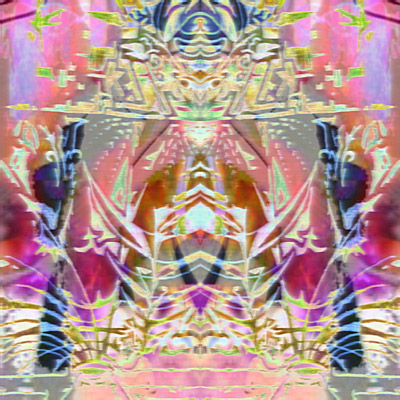 Summer Island refers to the islands of Tammisaari ("Oak Island", Ekenäs in Swedish) that is a very dear city to me here in the south of Finland. I've also lived there for over a year. My favorite and most beautiful forests are in Tammisaari. A few years ago I once swam to a near-by island there in the summer. At the half way I realized my energy was very limited and I didn't have any water with me.
With the energy I had left in me I made it to the rocky shore of the island and had an experience of "an evolutionary flashback" — I felt how a fish came to the solid ground for the first time ever and its fins growing to legs. It felt like seeing and remembering millions of years back in a few seconds.
I studied the island. There is this old symmetrical tree with two big branches in a V-shape. I've picked this tree and the island as inspiration for The Blue Forest of Wish to appear in my Springbringer graphic novel. The actual tree is also featured in winter-time on the Soulweaver film, with the moonlight shining in the middle.
In the impromptu summer extreme swim when I left the island I noticed a group of sheep watching me. It felt like a bizarre scene from an art house film because I hadn't noticed them upon my arrival.
Fortunately I made it back from the isle. And have carried water with me ever since.