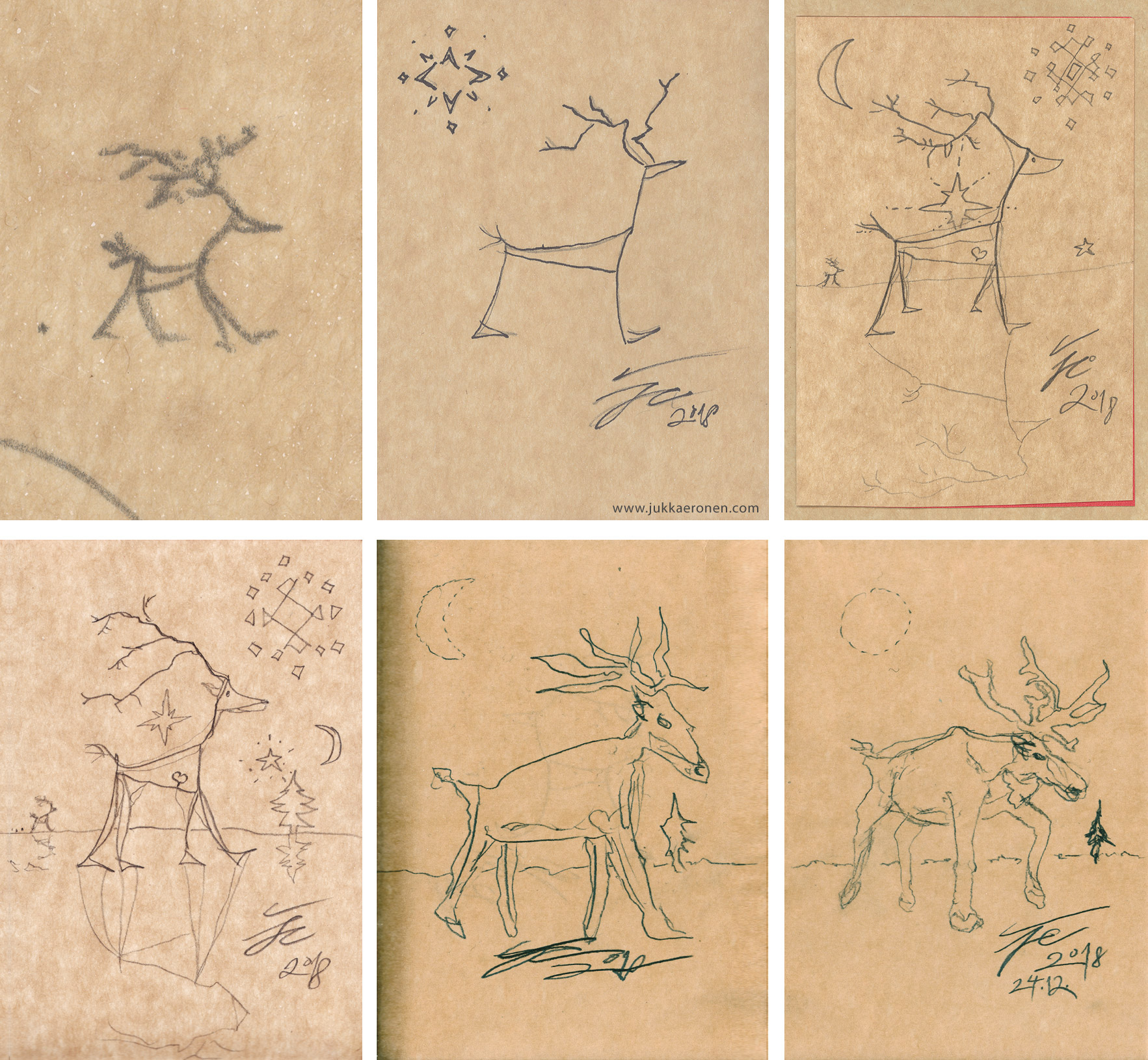 Merry Xmas and have a Happy New Year 2019 everyone!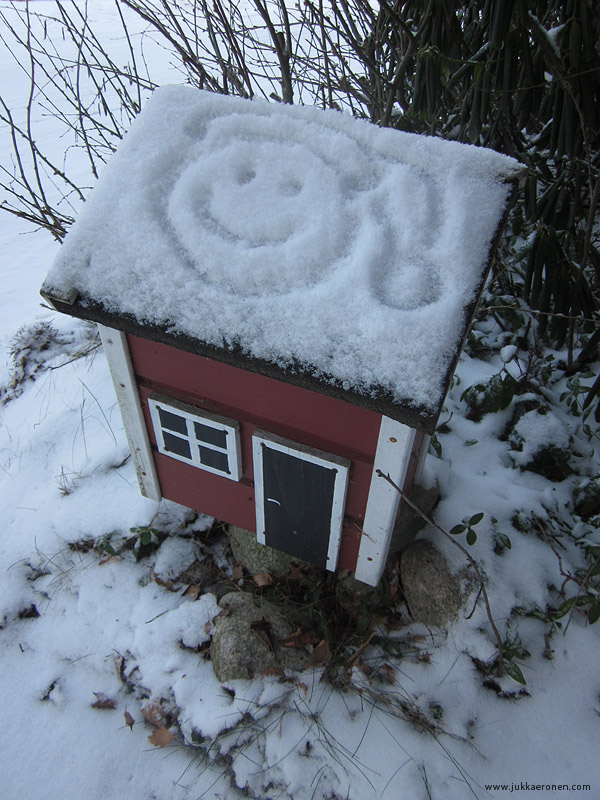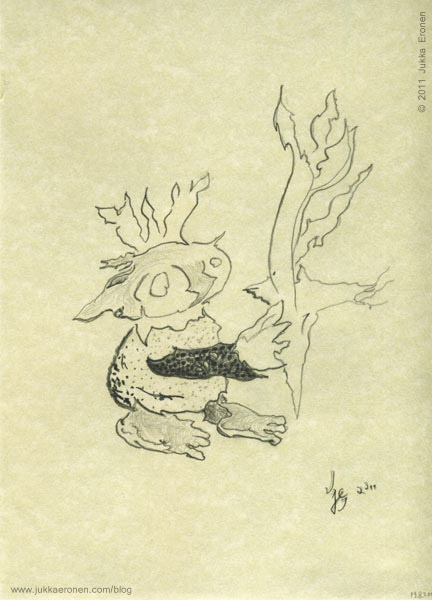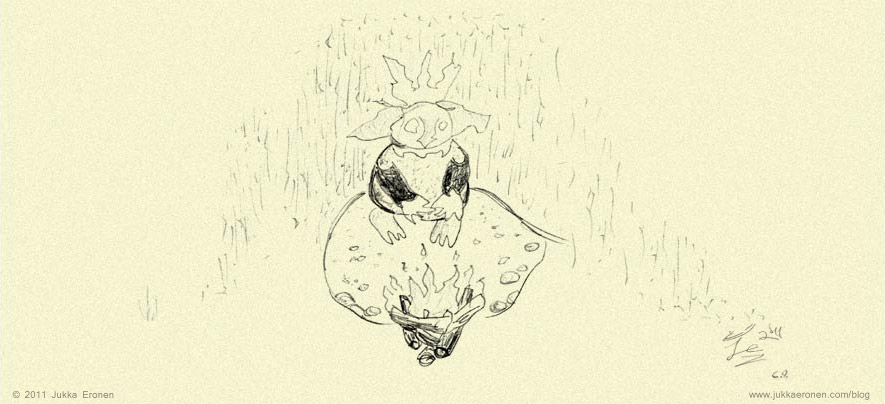 Round-tummy Tommy the Troll (Pullea peikko in Finnish) is the main character in the adventures of Troll Land.
He likes to create origamis that come to life – for example they start to fly and fire away.
Unlike the Internet trolls, Tommy is a nice sympathetic fellow.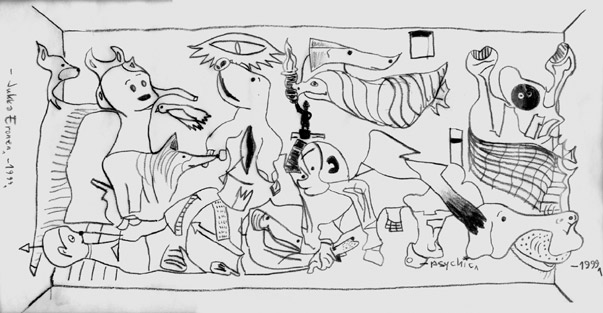 Pablo Picasso's Guernica (1938) is one of my all-time favorite paintings.
I have made tons of pastiches and studies on it. Here is the very first from 1999: Furnica, pencil on parchment paper.