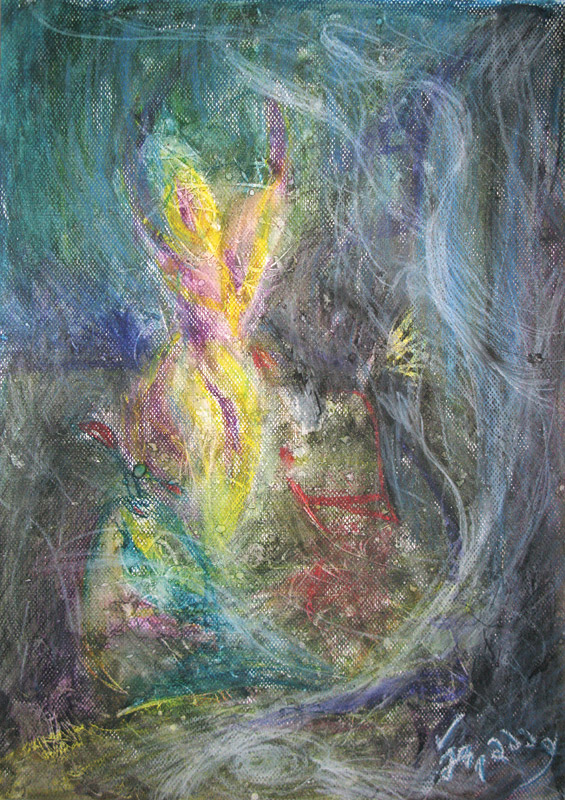 Fire Angel in the Room of the Forest / Metsänhuoneen palava enkeli (2009), color pastels, 29×41 cm.
This is one of my personal favorite works. It features the Sprite of Spring – this time in a bit more human-like feminine form. I've tried to re-imagine this scene later but sometimes you cannot replicate an inspired moment.
Themes of this impressionistic pastel drawing are nature and rebirth. The composition was originally inspired by Edgar Degas' Dancer in Front of a Window (circa 1874). I've moved the scene into a much more abstract expression and replaced the dancer with my own personal motif and symbol of life and love the Springbringer. A flower that awakes everything.