In a million years you never can guess what happens next in the wacky adventures of Explosion Land, part of the Flapsticks' comic book worlds.
As a continuation to the previous blog post, a 2-part extremely exciting Sunday comic strip arises: Dumdow (the Angry Triangle) Meets the Bermuda Triangle or: Dumdow's Most Eventful Boat Adventure of All-Time Blast Extravaganza (2010). A true work of authentic inspiration and a god's gift – be blessed your soul and eyes dear reader upon this week's Sunday feast! (Although it's being posted on Monday, oh the blasphemy…)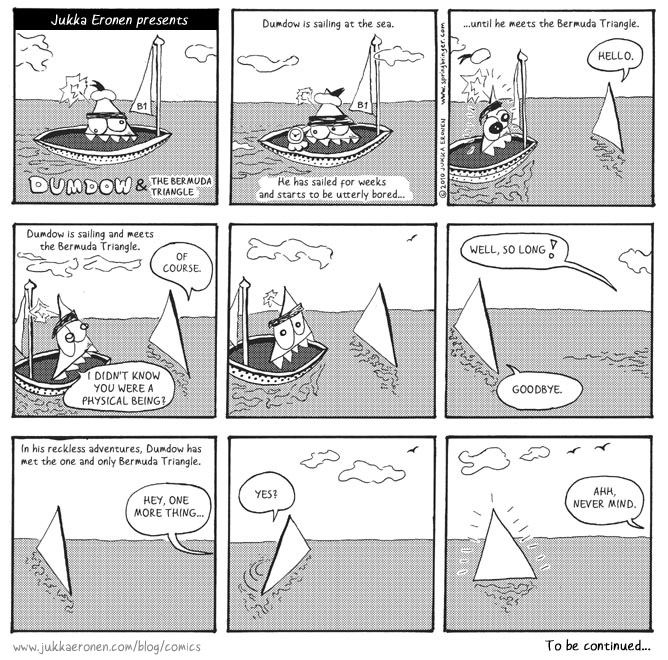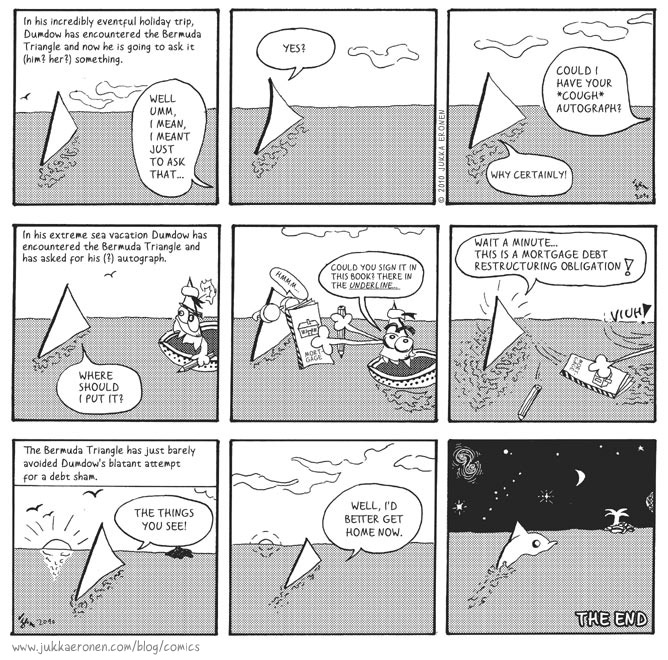 Now how's that for a mind-blowing twist-ending. That's all folks this time, see you soon!