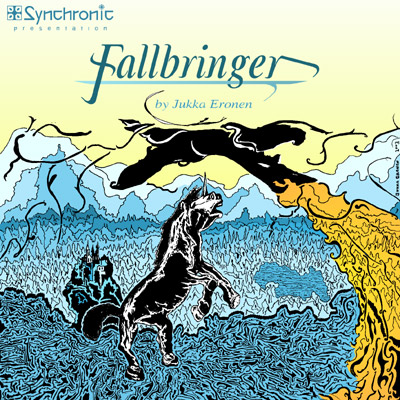 In 2003 I had a season of composing medieval and celt-inspired themes.
Back then, I was inspired by Mark Seibert's electronic medieval soundtrack in Sierra's classic adventure computer game Conquests of Camelot: The Search for the Grail (1989) and Mike Oldfield's celt-nostalgic album Voyager (1996) that I highly recommend.
This is from my 2003 album Fallbringer from a series called Medieval Paths. The song is #2 I Picked You a Rose from the Forest (2003).  There is also a guitar ballad version of this song with English lyrics that I will record some day.
I think I still have sometimes a certain sense of celtic and medieval even in my other pieces, such as ambient. I'll be posting also the rest from the Medieval Paths -series.