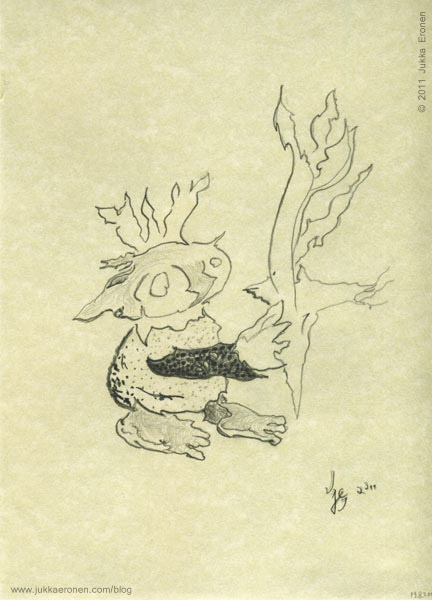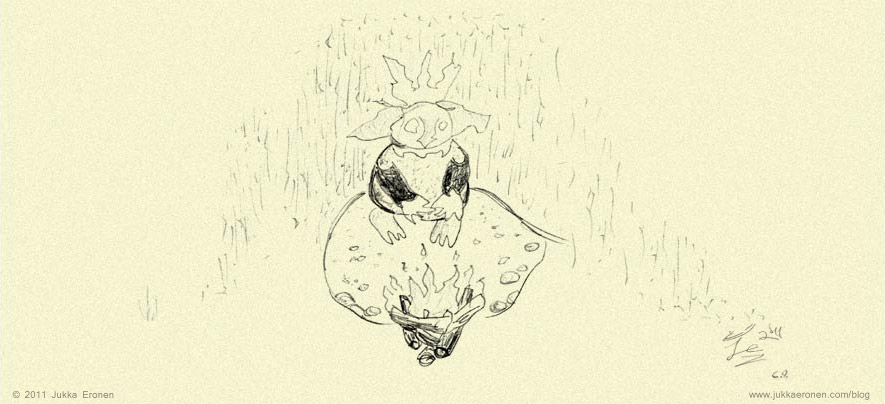 Round-tummy Tommy the Troll (Pullea peikko in Finnish) is the main character in the adventures of Troll Land.
He likes to create origamis that come to life – for example they start to fly and fire away. The first pencil drawing seen here is from August 19th 2011. But Tommy was born already almost three years before that in December 18th 2009 on the Apokryfia sketch book #2 Beta.

In the other drawing Tommy is by the Bonfire (Pullea Peikko leiritulen äärellä, September 6th 2011). Original pencil 15×10 cm, from the upcoming Narcosis the Cat & Flapsticks comic book stories.
Unlike the Internet trolls, Tommy is a nice sympathetic fellow.