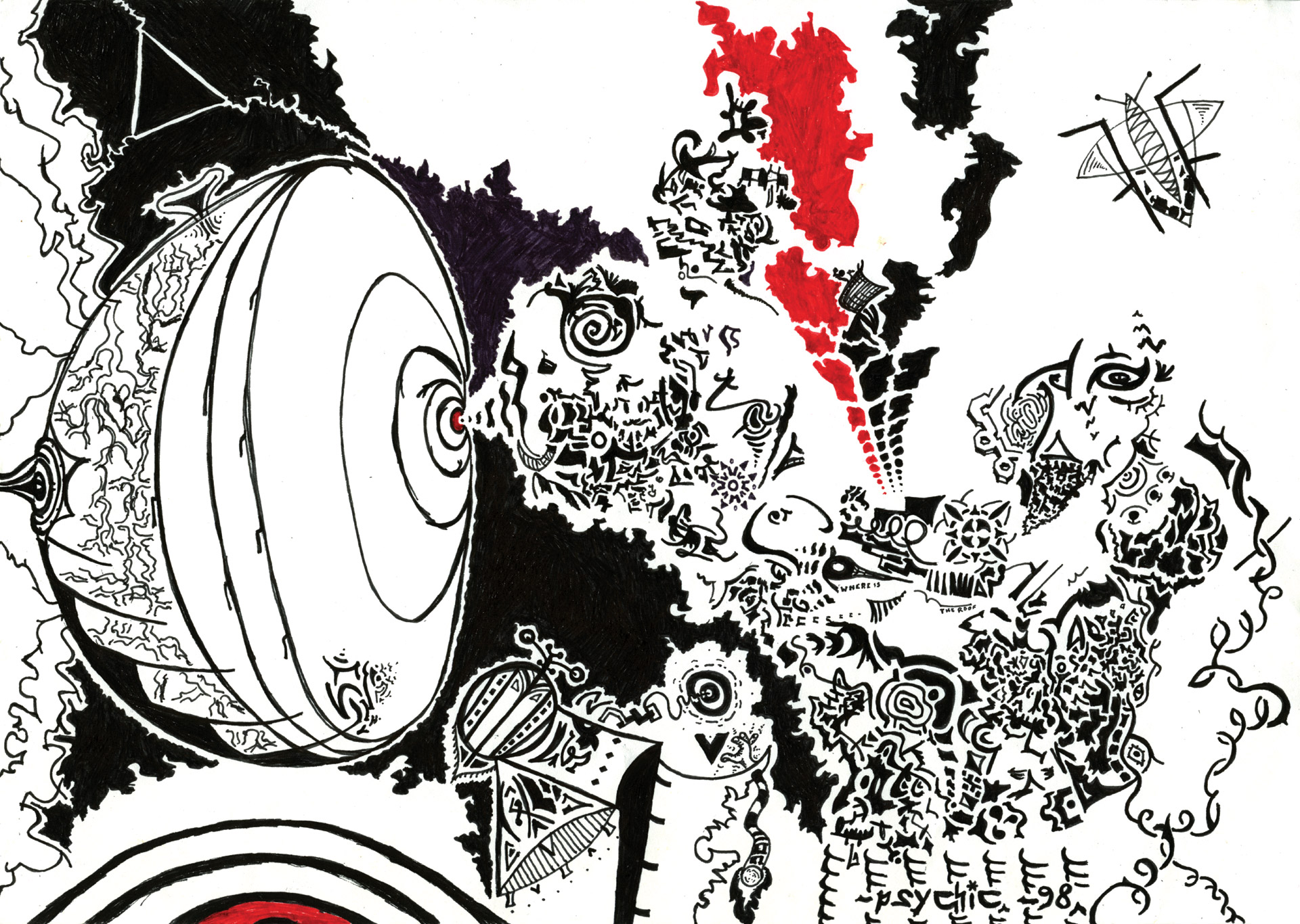 An eye sees a stream of beings and things. The hand in bottom center is curiously inspired by A Clockwork Orange. It is trying to turn the letter 'A' back to upwards. I signed as Psychic back in this time.
In the late 1990s I became interested in psychedelic visuals and began to draw in such style. "Where Is the Roof?" is the first finalized drawing of this era. This style still manifests itself occasionally in my Narcosis the Cat Meets the Flapsticks comic books and strips.
It is interesting that I much later chose this color scheme of black and white and red to my upcoming Science-Fiction epic film Soulweaver: Requiem for Earth.